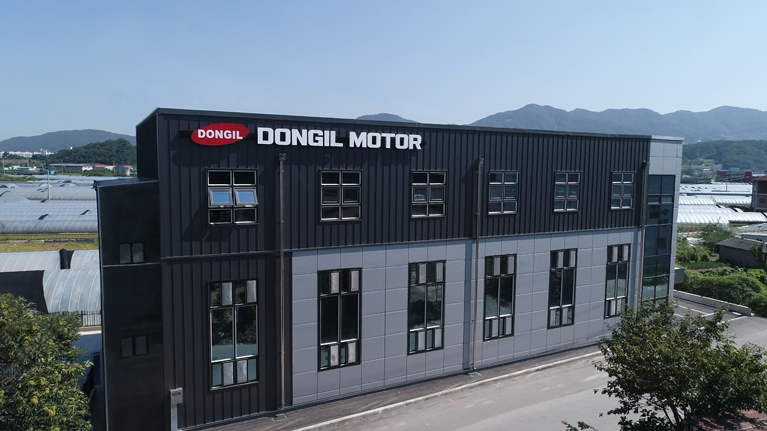 Hello everyone, I welcome all of you to Dongil Electronics.
Dongil Electronics is a manufacturer of motors used in home appliances and industrial power facilities.
Since its foundation in 2004, we have been steadily growing as a partner of leading domestic customers such as Samsung, Lotte, LG, Cuchen and Himpel, and have secured customers in Japan and China.

Our company is focusing on A/C motor, condenser motor, BLDC motor, etc.
In addition, we are making efforts to diversify our business areas through strengthening our R & D capabilities for the development of high-efficiency motors and automating our production sites and we hope to become a company that grows with our customers through reducing costs.

In the rapidly changing business environment, the executives and employees of Dongil Electronics will meet your expectations by competing fairly and laying the foundation for sustainable growth in accordance with the management philosophy that "customer satisfaction is the top priority."

Thank you.